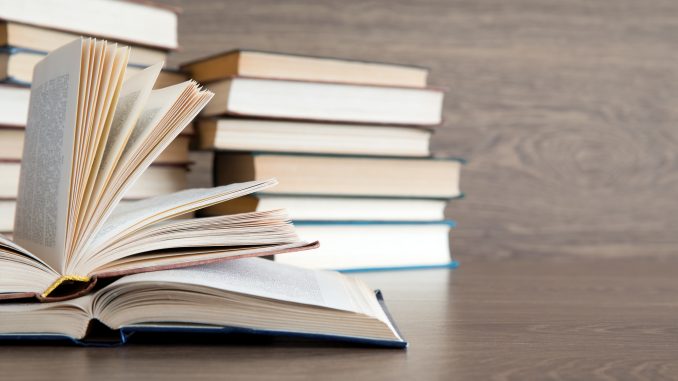 While the corona crisis has forced many people to work from home, including students who have gone digital with online classes, it has all provided many of us with a lot more free time.
With all of this free time, why not spend it growing on a personal or professional level?
Here's my top 10 suggestions for great books that will be a productive use of your time and hopefully an inspiration for the future.
12 Rules For Life by Jordan Peterson
A beautiful book filled with fantastic life lessons and reflections. If you haven't heard of Jordan Peterson (professor of psychology at the University of Toronto) yet, now is a great time to check out his online lectures, speeches and podcasts. It's essentially a free gold mine of wisdom.
12 Rules For Life is more philosophical than psychological, as it attempts to analyze the nature of life itself and to find an approach to it that will get you closer to fulfillment and happiness. Peterson loves using biblical and mythological stories as examples, yet still somehow manages to keep his 12 rules simple, practical and usable in everyday life. Even if some of them may seem natural to you, and you might be following them already, reading the author's take on it will definitely inspire you to better yourself and look differently at your surroundings.
2. Extreme Ownership by Jocko Willink
What a pleasant surprise this book was! The title, the cover, and the fact that Jocko Willink is an ex-Navy Seal leader made me very skeptical. I've expected a typical airport book that you can read fast and that might be fun, but won't have much real substance to offer. Boy, was I wrong…
This is by far one of the best books about leadership I have ever read. Jocko's experience in the military is surprisingly highly applicable to management in the business world. His points are clear, well justified and backed up by equally great examples from both the business world and his time spent in Iraq. Don't expect high-level literature though; Jocko writes the same way he speaks – it's all short, simple, straight to the point and BS-free. And that's exactly why I highly recommend it.
Check out Jocko's podcast and various content online. Once you get hooked, you will follow him anywhere. Once this happens, check his other book "Discipline Equals Freedom" that didn't make this list but is equally inspiring. The title says it all.
3. The Subtle Art of Not Giving a Fuck by Mark Manson
Yet another example of what I expected to be an over-hyped, shallow airport book actually turned out to be applicable to our everyday lives and well written. "Do not judge the book by its cover" has a very literal meaning here.
Mark Manson is not a celebrity, a psychology professor or a motivational speaker. He's just a guy who figured out a lot of things in life and is happy to share his thoughts with you in a simple, witty way. Just like Jordan Peterson, he emphasizes the fact that life is full of pain and difficulty. Rather than forcing yourself to be fake-happy, you should embrace it, use it and make the best of it while staying grateful. Mark has some really interesting points about finding personal happiness and balance in life.
There's a reason why this book went viral. While it might not state anything entirely new, it will remind you to take a step back and organize your thoughts and actions differently. If you're not into those things, get it for the great sarcastic humor!
4. Mindset – The New Psychology of Success by Carol S. Dweck
I wish someone would have given me a copy of this book when I was lost in my early 20's. I wish I had a mentor in my life back then who could have explained to me how to use my time, strengths, and weaknesses more efficiently.
If you already consider yourself successful and happy, you might not need it. If you have room for improvement, this will be a great book for you. While Mindset covers pretty basic concepts like self-judgment, approach to personal improvement, handling failure and being a part of society, it will remind you that you can and should do a lot more with your life. It reminds you that most of the things that seem out of reach are only because you aren't really trying.
Mindset feels like having a long conversation with a good, wise friend who sees you struggling and wants to give you some pointers. It's beneficial to open yourself up to that conversation.
5. Start With Why by Simon Sinek
If you woke up in the middle of the night and someone asked you why you are planning to go to work tomorrow, would you have a good and honest answer right away? Do you have an answer to the WHY questions for everything you do in your life and for everything you have planned? Are there many things that you do only because you feel like you're supposed to?
If you're unsure, Simon Sinek might lead you to the right path. While a lot of examples used in Start With Why are related to the business world, many of them can be applied to your personal life as well. If you're ever feeling lost, directionless or perhaps unsure about some of your future goals, reading Simon's thoughts.
6. The Sales Advantage by Dale Carnegie, J. Oliver Crom, Michael Crom
The most practical book on this list and the only one purely business-focused.
If you work in sales, with salespeople, you're sold to by salespeople or you interact with sales in any other way (and trust me, you do even if you think you don't) you should get this book.
The Sales Advantage is practically a point by point guidebook filled with action points and strong, very specific content. It's equally suitable for people who are about to start their first sales job and those who are already managing successful business development teams. Don't expect anything totally mind-blowing, but no fillers and time-wasters either. Just like in sales.
7. Can't Hurt Me by David Goggins
Very different kind of book than anything else on this list and a second one written by an ex-Navy Seal. This one will make you want to go to the gym and have the greatest workout of your life, then go home and work for 15 hours straight.
An ultimate underdog story of a journey from a traumatic childhood in a poor neighborhood to becoming one of the fittest people in the world and with a decorated military career. David went from being obese and depressed to a soldier frequently running ultra marathons (100 miles/160 kilometers) and having a supportive, happy family. He currently keeps breaking his fitness records and often works as a motivational speaker.
Can't Hurt Me is all about overcoming obstacles, becoming the best version of yourself and not compromising when it comes to your goals. While written in rather a simple language, David's story is authentic and absolutely fascinating. It's easy to preach about the value of hard work, but not everyone has the discipline and achievements like Goggins to back it up.
8. Mindfulness For Busy People by Josie Seydel and Michael Sinclair
If you're focused on your career, or you feel overwhelmed with work and constantly juggle many responsibilities in both private and business life, chances are you have to handle a lot of anxiety and stress on a daily basis.
Mindfulness For Busy People reminds you when to slow down, feel your own breath again and just appreciate how good your life really is. It's a very practical guidebook to implementing more mindfulness and gratefulness into your life without necessarily sacrificing your ambition. It's not necessarily telling you to take a step back, but rather guides you through handling your stress in a smarter way while still getting everything done.
There are plenty of great books about mindfulness out there, but this one stands out in terms of practical examples and applicability.
9. Rich Dad Poor Dad by Robert T. Kiyosaki
Yes, I know that cover doesn't exactly build trust. I know that this picture of Robert and the title make it look like a scammy book about pyramid schemes and empty promises.
In reality, Rich Dad Poor Dad is a fantastic collection of simple, yet essential financial advice. I believe that our society would highly benefit from having this kind of content taught in classes in high school, or earlier.
Robert explains how to better deal with your personal expenses, how to plan your career to actually make more money in the future and how to invest your money in a smart way. He puts a strong emphasis on explaining the difference between social norms and what wise financial management really is.
10. The Big Five For Life by John P. Strelecky
The Big Five For Life is all about the importance of your life goals (or your bucket list, if you prefer) and how to be realistic about achieving them.
Strelecky is very real with the reader: Sure, your job might be horrible. You might be feeling stuck in your life. You might think that your big dreams are not achievable by any means. This book teaches you how to look at your current situation and resources differently and how to make them work for you long term. Even a seemingly worthless job might help you reach your dreams in 5-10 years and The Big Five For Life will make you think about it a lot. Short and to the point, this story will definitely make you reflect on changes that you can make in your daily routine and your overall attitude.
What would you recommend? What books made the strongest impact on your life? Leave a comment below!