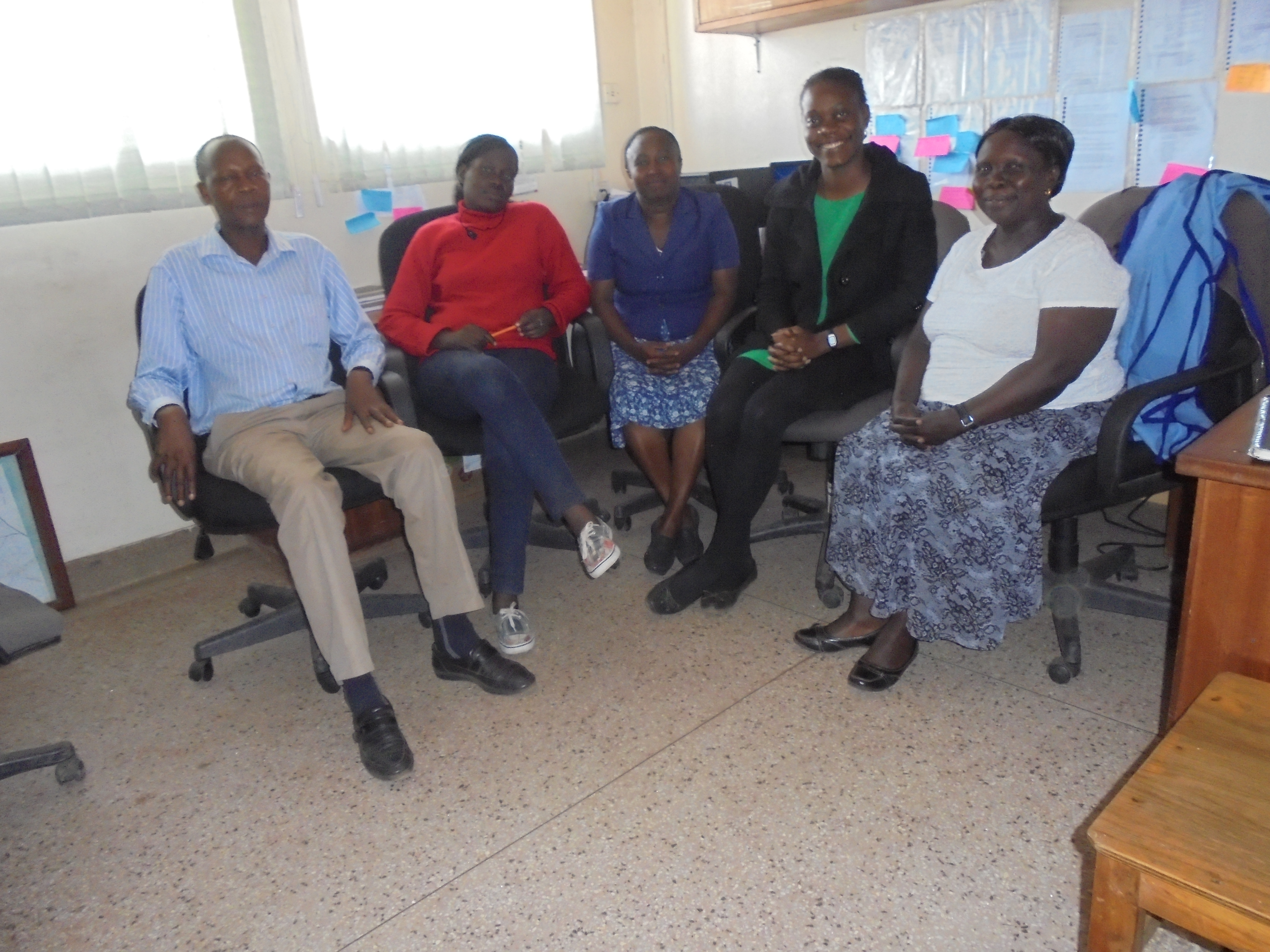 Beautiful Nairobi. Lots of greenery, lovely weather, friendly people, great beer…what's not to like!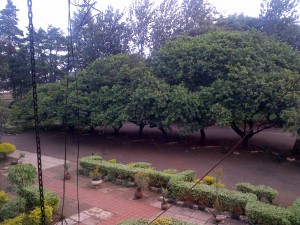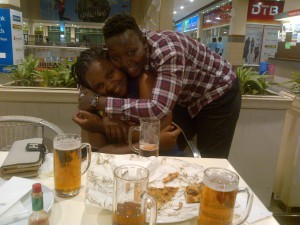 As in many developing countries, income inequality, high unemployment, rural-urban migration and other issues combine to create a large population living in poverty, dwelling in informal settlements ( read: slums) like Mathare. (view from my office)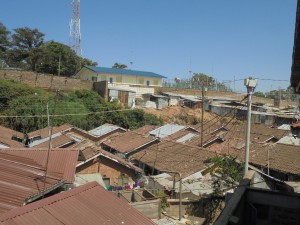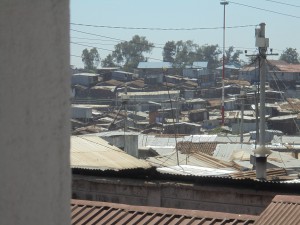 Unemployment is pretty common, with a correspondingly high crime rate. The HIV prevalence exceeds the national average. Tuberculosis, malnutrition, hypertension and diabetes are also rampant.
Run by German Doctors Nairobi, BARAKA HEALTH CENTER provides quality, accessible and sustainable health services to the vulnerable population in this community of around half a million people.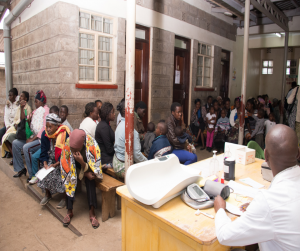 Rose has worked in Baraka since 2007, and leads the 'community team'.  I believe it's more apt to call them the 'Community Champions'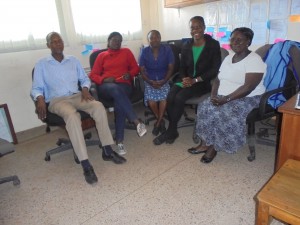 The community team delivers one of the core services of this centre. Their job is to go into the dangerous streets, narrow alleys, unmarked houses and unventilated shacks with 'flying toilets'. They follow up on patients, identify people too sick to come to the clinic, pick out malnourished children and adults, monitor drug adherence, and refer these people to the feeding centre,the health clinic, the HIV/TB care centre or to other appropriate services.
I spent one day with them on the field to help me understand the center's work, I couldn't take pictures to avoid undue attention. Only Rose was bold enough to make phone calls on the street, and she told me: "they see me as their mother, and no matter how 'bad' these boys become, they'll still find it hard to attack their mother; but you make sure you keep your phone well". (I kept my phone very very well!)
In my time here as an ESMT Responsible Leaders' Fellow, I hope to contribute to keeping the centre open and running sustainably. If I ever run out of motivation….I'll just spend another day with Rose and her courageous team-  field trip for me, daily work for her.