In isiNdebele we say ukuhamba kuzala iNkosi which, loosely translated, means traveling bears a king. Metaphorically speaking, this means that traveling is an enriching experience. I'm going to share a bit of my experience in Nigeria with you all. Completing an RLF, for me, meant helping out at an organization in a developing country through the skills I'd gained at the ESMT, but also being molded personally by the experience. I immersed myself in a culture different to my own, and came out a better person on the other side.
Lost In Translation
Ogas and madames, how far nah?
E be October 2016 when ah dey waka for Naija for dis my RLF. Nah be only 2 months since ah dey arrive o, but see dis my fine Pidgin! Already ah dey get Igbo name: Chidinma; ah dey tie gele, wear asoebi and dance shoki for owambe parri. Also, ah dey chop jollof, egusi and suya well-well…chei, dis food be sweet o!
It was 2007 when I was first introduced to Pidgin English in Chinua Achebe's Anthills of the Savanna. I was absolutely fascinated by the characters as they used proper grammar one second and switched to (what seemed like) a comical sentence structure the next. Later I found out that that is what is known as Pidgin English, which turned out to be a vital survival language for my stay in Nigeria. Versions of Pidgin English are spoken in Nigeria, Liberia, Sierra Leone, Haiti and Cameroon, among other countries. Upon arrival in Abuja, this my Southern African tongue had to adapt very quickly and learn to say to the taxi driver "Oga, ah dey go Maitama – how moch nah?" instead of "I'm going to Maitama – how much will that cost me?" if I did not want to pay oil-industry-expat prices. #AdaptOrBeBroke
I once had a discussion with a British classmate as to whether there is only one type of English: British English. I argued that that cannot be the case because even within The Kingdom, there are several dialects of the language. Same thing applies in British colonies. People have adopted a foreign language and made it their own. For one of my first meetings in Nigeria, my meeting partner and I agreed that our meeting would be by 10am'. I needed a 30-minute slot, so I figured I'd call him at 9.30am so that we'd be done 'by 10am'. "But we said our meeting is by 10am", Wole said, perplexed as to why I was calling too early.
Yeah. If we need to have it by 10am, then we need to get a heads tart, no? It took a minute until I realized that we were both lost in translation. In Nigeria, "by 10am" means at 10am. Another example is when Aunt Lilian and I were having jollof rice which she had made, and she said, "This jollof rice is not very sweet. Confused, I replied, "But it's ok. It's supposed to be salty and spicy. It turns out that when the word "sweet" is used to describe food, it does not necessarily only mean that the food has sugar. It simply means that it tastes good. For me, this is the beauty of traveling and experiencing different cultures. You learn to observe how people do things differently, maybe adopt what you like, and leave what you don't with as little judgement as possible.
Food, Glorious Food!
Hi. My name is Tida, and I'm an absolute foodie. Thank goodness Nigeria did not disappoint. The country is home to Africa's largest population currently pegged at between 150 million or 180 million. It comprises 36 states (plus the Federal Capital Territory) and has 500 ethnic groups. So you can be sure that the place will be a melting pot of cuisines to choose from. Just like its people, Nigerian food is of a fiery temperament. Zimbabwean food, on the other hand, is very mild, so for the first month my mouth was on fire, I broke into a spice-induced sweat and my eyes watered from the pepe (pepper) after every meal.
My favorite foods were Egusi soup (which I love-love-loooved!), bitter leaf stew, okpa and vegetable soup (don't be fooled — vegetable soup has meat). Jollof rice (which is rice cooked in a beef stew) is always a winner, dodo (fried plantain), pounded yam (which is a productivity killer) moi-moi (steamed bean paste with fish), puff-puff (fried dumplings which we call vetkoeks in Zim and South Africa) and chin-chin (fried dough snack) are also at the top of my list.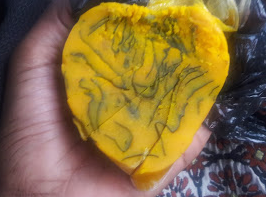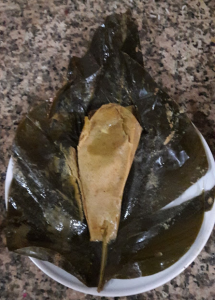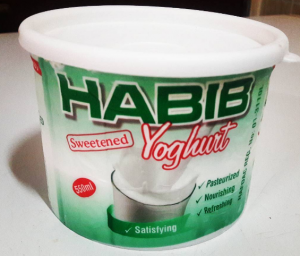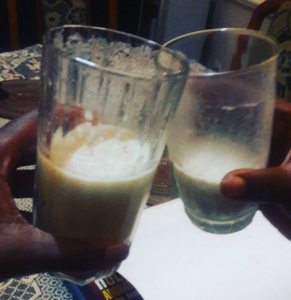 From l-r: Okpa (steamed bean paste with green veges), dodo (fried plantain), moi-moi (steamed bean paste), fura yoghurt, kunu-aya
Fashion
Nigerians are, in my opinion so far, the most fashion-forward people on the continent (I am told the Senegalese give them a good run for their money, though). The first time I went to Wuse market to buy material, I was so overwhelmed that I just stood there and stared for a good 10 minutes. While Southern Africans are all about their beads, West Africans are all about prints. Called Ankara, traditional prints have made it from the boring, traditional drawer to being a mainstream fashion trend. Nowadays, you get Ankara-themed swimwear, cellphone cases and backpacks.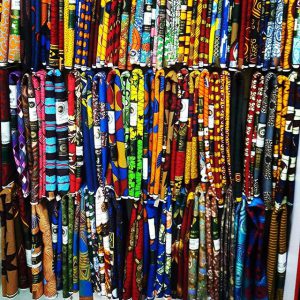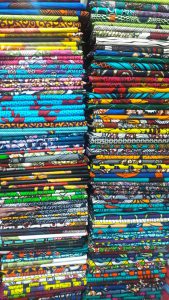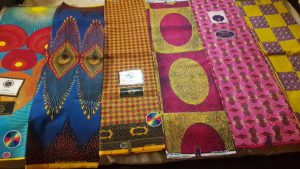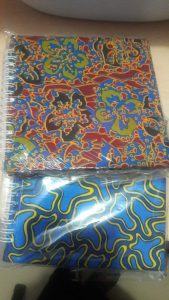 I loved getting ready for Anna's Wedding (my colleague), to which Anna had invited and was ready to host 1000 people! A Nigerian wedding is a big and grand affair, people. The bride chooses her materials and colour scheme for her wedding, which is called asoebi, and sells these to her guests who get the material sewn in desired outfits. Typically, the groom's side and the bride's side wear different colours and so you can tell whose side a guest belongs to by the colour they're wearing. The gele is a big (and tight!) head dress which is worn by Nigerian women with their traditional outfits. I tried it all on Anna's big day, and it was so much fun!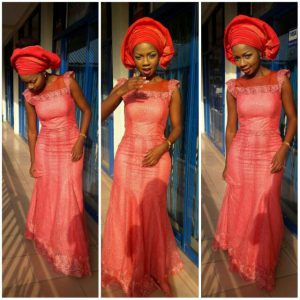 They say you haven't partied in Africa until you've partied in Lagos
I'm one of those people who goes out with friends (if they can get me out of my place in the first place), and after an hour is already asking, "When are we going home?" But never in Lagos!
Nigerian movies and music are arguably the country's biggest cultural export (there isn't much going on in terms of tourism). Artists like Tekno, Wizkid, and Tiwa Savage will have you on your feet the whole night, and you'll be nursing aching muscles the whole day afterwards. I'm always fortunate to have great hosts in Lagos who are always happy to show me around, so I never feel the night zoom past. Nigerians are proud of their music, and it's not a surprise if you leave a club after many hours without hearing a single non-Nigerian track.
Lil Kesh performing at the launch of a new whisky brand in Lagos
It's a wrap!
I loved my time in Nigeria, with all its highs and lows, and I'm glad I chose AfriLabs as my host organization. I hate goodbyes (I'd rather just disappear into the darkness), but my colleagues were very sweet and insisted on organizing a whole farewell feast for me. This was so thoughtfully organized and touched me very deeply, which led (of course) to a tear gland leakage on my end.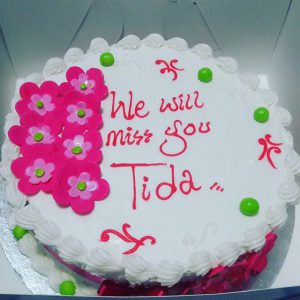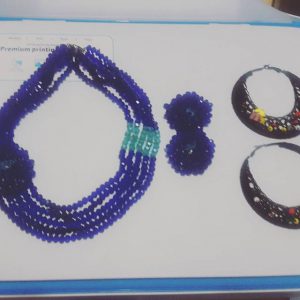 I learnt a lot and hopefully imparted valuable and impactful insights. I met incredible people doing great things for the development of the tech spaces in their respective countries, formed friendships and walked away an enriched human being. I'll forever be grateful to the ESMT for making this opportunity a possibility, and to the AfriLabs team for being such great hosts.
If you're interested in doing an RLF and would like some pointers, do feel free to reach out to me.
Tida