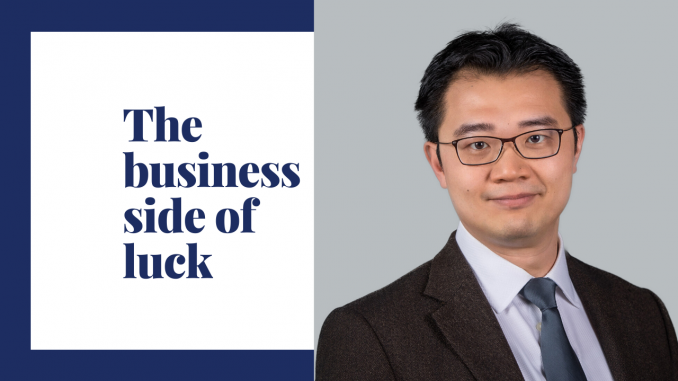 Want to learn how to identify and quantify luck? Watch as Professor Chengwei Liu examines the role that luck plays in business success or failure. You will learn some counterintuitive strategies and no longer have to choose whether you'd prefer to be lucky or good – you can be both.
Chengwei Liu (Ph.D., Cambridge) is an Associate Professor of Strategy and Behavioral Science at ESMT Berlin, Germany and the University of Warwick, UK. Thinkers50 name Chengwei a leading management thinker and Poets&Quants name Chengwei a Top 40 under 40 MBA Professor.
At ESMT Berlin we recruit, develop, and promote a diverse world-class faculty who focus on original research designed to improve the global business world. The ESMT Knowledge webinar series gives you a unique insight into the faculty's work on issues that matter to global business, the community, and you.