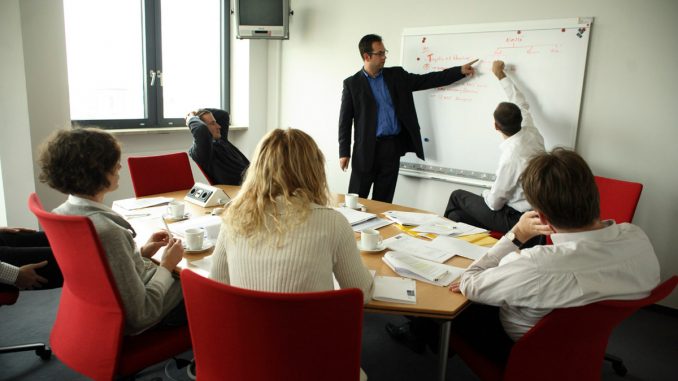 Among the distinguishing features of any MBA program are the interactive group activities, formal and informal, taking place throughout the course. The MBA program provides opportunity for introspection and for evaluation of group dynamics in order to maximise the individual input to the collective experience. The fundamental lesson lies in the appreciation of each member as a source of skill, and experience to be tapped for the group's benefit. Group work is essentially about trust and respect.
All of us are far more capable than we imagine ourselves to be, hence the MBA program harnesses and aligns those abstract abilities. To be an effective member of a group, it is crucial to identify an area where one adds value through skill, knowledge or insight. Relevant past experience can be leveraged for the benefit of the group. The MBA program encourages participants to view the business environment from a broader perspective because the graduate is expected to be an all-rounder.
In medical school one of my professors remarked that to become a doctor one had to be taught to think in a particular way, hence the endless repetition until it became second nature, an observation which certainly applies to other professions as well. The MBA program stimulates a dynamism characteristic of the modern business landscape wherein the goal is not merely surviving until the next challenge but thriving under all circumstances.
As we begin our third module, it is clear we have become more effective and efficient, and remain cognisant of there being no room free-loaders. Each one of us has contributed to the tasks at hand even if only by making the necessary noises to remind others you are still in the room, much akin to the workplace. I have had the opportunity to get to know and understand classmates and also to reflect on my own thoughts and behaviours. The experience has enabled me to be more open and expressive, rather than remaining a bastion of self-control under any circumstance, a common trait in my field of work. The group rotations for each module have been particularly suited for the small class at ESMT.
I often reminisce about my first group which had character, passion, and fire with the sole trade-off being efficiency! I cannot recall the number of hours that flew by whilst we tussled, debated, and deliberated but still managed to complete tasks five minutes before they were due. The exhilaration and adrenaline has certainly been hard to reproduce. We have now come a long way since, are wiser, more understanding, and accommodating. Hurrah!