The work of an entrepreneur is never done. Since I started selling awesome paper wallets as BERLIN slim, I've realized that what I really signed up for is a never-ending list of tasks. Everything needs to get done yesterday.
After a brief honeymoon period, it dawned on me that if I didn't start making money soon, I wasn't going to make it. The pressure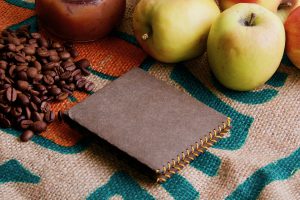 slowly began to mount. I found myself working longer and longer hours, in a vain effort to finish one more thing.
It sounds a lot worse than it is though. Honestly, I love it!
I want to share some of my observations on starting a business. I went in with a few misconceptions and my own personal blind spots. I hope to spare you from some of the problems I've had.
It's not all doom and gloom though. I'm also going to explain some of the reasons why I think it's a great adventure and why you might also want to inflict yourself with the same pain.
Back to Basics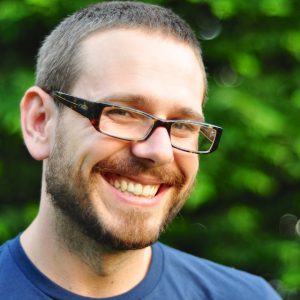 Before I started the MBA course at ESMT Berlin, I had no business experience. I came from a very technical background, software engineering, and had never had to deal with sales, marketing, finance or any other business stuff. I knew I wanted to start a business, but I had no idea how.
I was often utterly clueless about various aspects of running the business. I've had to teach myself how to do bookkeeping in Germany (not for the faint of heart). I've had to start developing local sales channels for selling my wallets (not going so great). I'm still figuring out how to do online marketing right. Someone told me I need a broader catalogue, because "that's just the way it is." I still have no idea if that's true or nonsense.
You're not going to know everything of course, but you'll need to be prepared to go off and solve problems on your own.
From Dusk to Dawn
One of the things I struggled with early on was knowing when to call it a day. If you start a company, you're going to have an endless amount of work in front of you that nobody except you will do. If you want to, you can work from 6 AM until midnight for weeks on end and never get close to being done. It's unavoidable and there's a danger that it will overwhelm you. I fell into this trap myself and had to give myself a couple of days off to mentally recover and catch up on sleep. After that, I decided I would definitely stop working at 7 every night!
Now I usually stop at around 10.
The Long Haul
It's taking way longer for the business to get going than I thought it would. It happens to everyone: you think your idea is pretty great and that everyone will love your thing as soon as they see it. That may be true, but the real question is: how do you put your product in front of people?
In my naivete, I had never considered what it would take to build brand recognition, a community of fans, a website and all the rest, especially with my modest budget. I've spoken to other founders who have started businesses selling physical goods, and statements like "we became profitable after one (or two) years" were not uncommon. Knowing this has helped me to see the business in a different way.
Building a business is not a sprint, it's a marathon.
Worth the Wait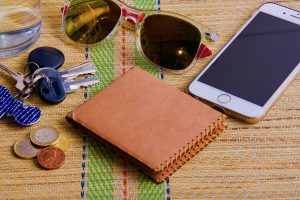 Despite some of the problems I've mentioned, I'm really enjoying running BERLIN slim. Three months in, I'm confidently navigating my little company down the treacherous river of e-commerce, on the way to the big time. I think this is probably the most fun job I've ever had. I'm constantly learning new things and facing new challenges, and that's what I enjoy.
I'm building something I care about. Maybe not everyone cares about beautiful slim paper wallets from BERLIN slim, but the work really fills me with energy and a sense of purpose. I hope to further develop my business into something that's bringing real value to the world.
It's definitely difficult on occasion and there are times when I'm really not sure what I'm doing. But when you fall down, you get up and move forward.