Since 2015, students attending European universities and graduate schools are invited to compete for prizes as individuals and teams in an innovation lab sponsored by some of the world's top brands. For the students, this Morpheus Cup and Morpheus Prize event provides an opportunity to present innovative ideas to potential industry employers and investors; for employers and investors, the event is insight into the talent and ideas developing on European campuses.
Below, ESMT MBA student Zenko Kawabata writes about competing for (and winning!) at this year's event.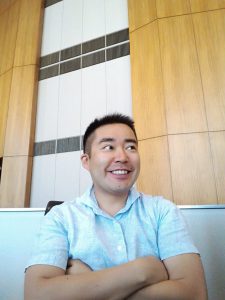 I came to know about the Morpheus Cup and the Morpheus Prize from one of the ESMT MBA office's Friday emails in January. It was the most hectic month for me, so it was not my intention to do any extracurricular activities like this. However, as I checked the details of the competition, I found out that all you need to enter the competition for the Morpheus Prize is to make and submit a 10-slide presentation.
There were indeed many different and interesting topics to choose from. I especially liked the format, sending only a 10-slide presentation, and how they stated that it should be "an entertaining presentation." I find that 10 slides are the right length to convey any idea, and I also agree that presentations should be entertaining.
So alongside my crazy school workload I started looking into each topic and brainstorming. After a couple of weeks, I came up with one idea: to find an innovative way of utilizing waste heat from data centers. The idea struck me as very good, and the more I thought about it, the more convinced I became. Continue reading "From PowerPoint to Prize Winning (How I Won a Morpheus Prize!)"